Dogwood Veterinary Hospital Staff Members

Dr. Trent Marr, Veterinarian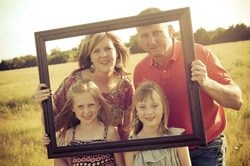 A native Oklahoman and a graduate of Shawnee High School (Go Wolves!), Dr. Trent Marr has been co-owner of Dogwood Veterinary Hospital since he and his father purchased it in 1997.

Dr. Trent has been the primary veterinarian at Dogwood since that time. He began his career in his father's veterinary practice, Elms Animal Hospital, in Del City for one year following graduation.

Dr. Trent attended Oklahoma State University, majoring in Chemistry and Biology until being accepted into the OSU College of Veterinary Medicine, from which he graduated 1996.

Dr. Trent views veterinary medicine as a field that challenges him on a daily basis - no two days are the same. Some people may find some of the tasks that he faces "gross" or "disgusting," but Dr. Trent says there is nothing like a dog licking your face to brighten your day.

"We are so pleased to have been able to take advantage of the opportunity to be a part of the Shawnee community," says Dr. Trent. "Our goal is to provide quality, affordable pet health care and veterinary medicine. Our clients are very friendly and we enjoy seeing the family-pet bond strengthen. Our clients believe as we do: that our pets are part of our family."

Dr. Trent's wife, Keri (Johnson) grew up in Vinita. They have two daughters, Jaiden,11, and Makenna, 9. The Marr family also includes two dogs, Izzy and Simon. Dr. Trent has a DIVEMASTER SCUBA certification, attends college athletic events (Go Pokes!), participates in outdoor activities, and enjoys Daddy-Daughter Dates with his girls.
---
Heather - Front Office/Veterinary Assistant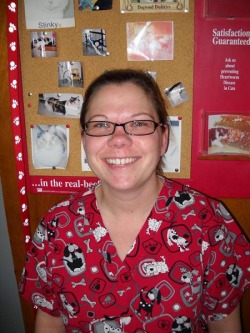 Heather serves as the Front Office Administrator and Veterinary Assistant. She has been with Dogwood Veterinary Hospital for over three years, and has nine years of experience. Heather loves animals and expanding her knowledge of animal science and pet care. She feels very rewarded to be involved in the care for others' four-legged family members.

Pets: Three cats (Ozzy, Fluffy, and Molly)

---







---